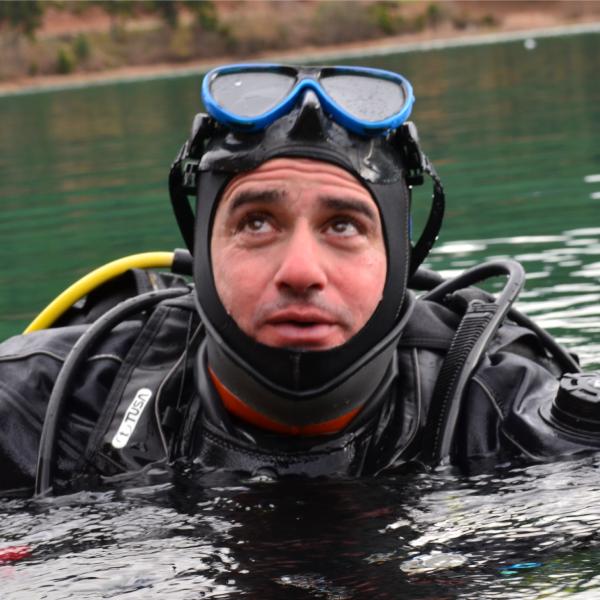 Stelios had discovered diving in early age. He was only 13years of age when he started to free dive. He was introduced to the world of SCUBA by the age of 19 when he joined the underwater demolition team of the Greek NAVY (U.D.T.-NAVY Seals). Becoming PADI Open Water Instructor and Free Diving Instructor was the next step in order to pass down his acquired knowledge to his students. He is also a Tec Sidemount Instructor, Deep Tec Instructor and full Trimix Instructor and although he enjoys all types of diving, the most he thrives doing technical deep dives.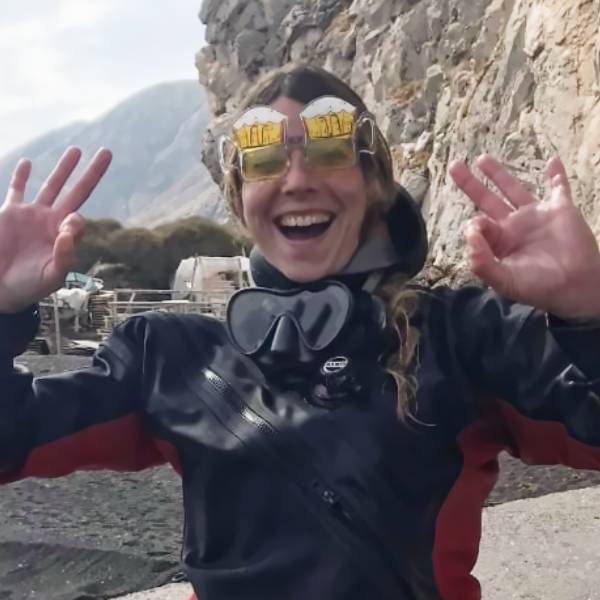 Wendy had started her career as a diver in 2015 when she had done her first try dive and it literally changed her life! She had fallen in love with the sea, it's inhabitants and mostly with the unending possibilities of adventure and discovery. Soon enough she had become a PADI Open Water Instructor. In early 2019 she started to cooperate with Caldera Dive Center where she had finished her technical training and became Tec Rec Deep Diver and Trimix Diver. From there she had decided to follow her passion for overhead environments and she had accomplished TDI Full Cave Training in Mexico.
She loves sharing her knowledge, passion and experience with her students so they can enjoy the amazing underwater world in a safe way and have fun while at it!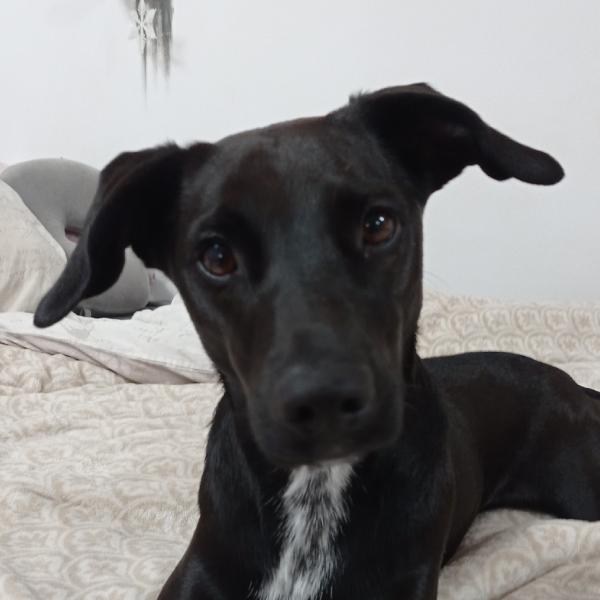 Lucy… last but not least. Lucy is the most important part of our team. Being found in the trash in the early 2020 and adopted by Caldera Diving, she had been the joy of our days ever since. And though she is not enjoying water activities as much as the rest of the team, she loves getting her daily dose of hugs and kisses from anyone she can lay her paw on!